The Decadent Detox Cleanse | Emotional Coaching
Providing emotional detox support for anyone who is interested in losing weight, keeping it off and changing their life for the better.
Watch Promo
Enroll Now to Get Started!
Do you find yourself making major changes in your eating habits only to fall off the wagon weeks, or even days, later? Do you desire real change that lasts? Are you tired of participating in cleanses, detoxes, or diets that run their course and then end up just another check on the "tried that" list? Would you benefit from real emotional support geared towards helping you create healthy changes that stick?
If so, then The Decadent Detox Cleanse | Emotional Coaching Program is for you. Join the program today at Transformation Counseling, LLC to discover more about who you are designed to be and to fundamentally change the way you support your body on an emotional level. We will also excavate the "real" you and discuss ways you can create a deeply satisfying life.
If you're doing the work to improve your physical health, you need to also take a deeper look at the underlying emotional issues that created your harmful eating habits in the first place. When it comes to dietary changes, there's one thing that's true. Positive eating habits won't stick without a shift in your emotional state.
I am offering this next step of emotional detox support for anyone who is interested in losing weight, keeping it off and changing their life in a deep and transformational way.
As an added bonus, all participants of The Decadent Detox can take advantage of a free 15-minute consultation video call!
The program include options for individual 50-minute sessions of distance coaching to be conducted by Facetime, Skype, video conferencing or by telephone, method to be determined by purchaser. Participants can also sign up for bulk sessions (4 sessions/per month) or monthly subscriptions. Sessions not to be scheduled more frequently than weekly unless agreed upon by both purchaser and Transformation Counseling, LLC. Individual sessions must be completed within 30 days of purchase or 60 days of purchase for the monthly subscription or bulk packages or else remaining session(s)/time(s) will be forfeited. All purchases are non-refundable and purchaser required to initiate scheduling.

This program is about the emotional aspects of detoxing. When you detox your body, emotions will likely surface. It's a significant part of the cleansing process, and it often goes unaddressed. Through the program, we will break down barriers keeping you from reaching your full potential and help you learn how to step into the world as the best version of yourself. Join us today to get started!
Your Instructor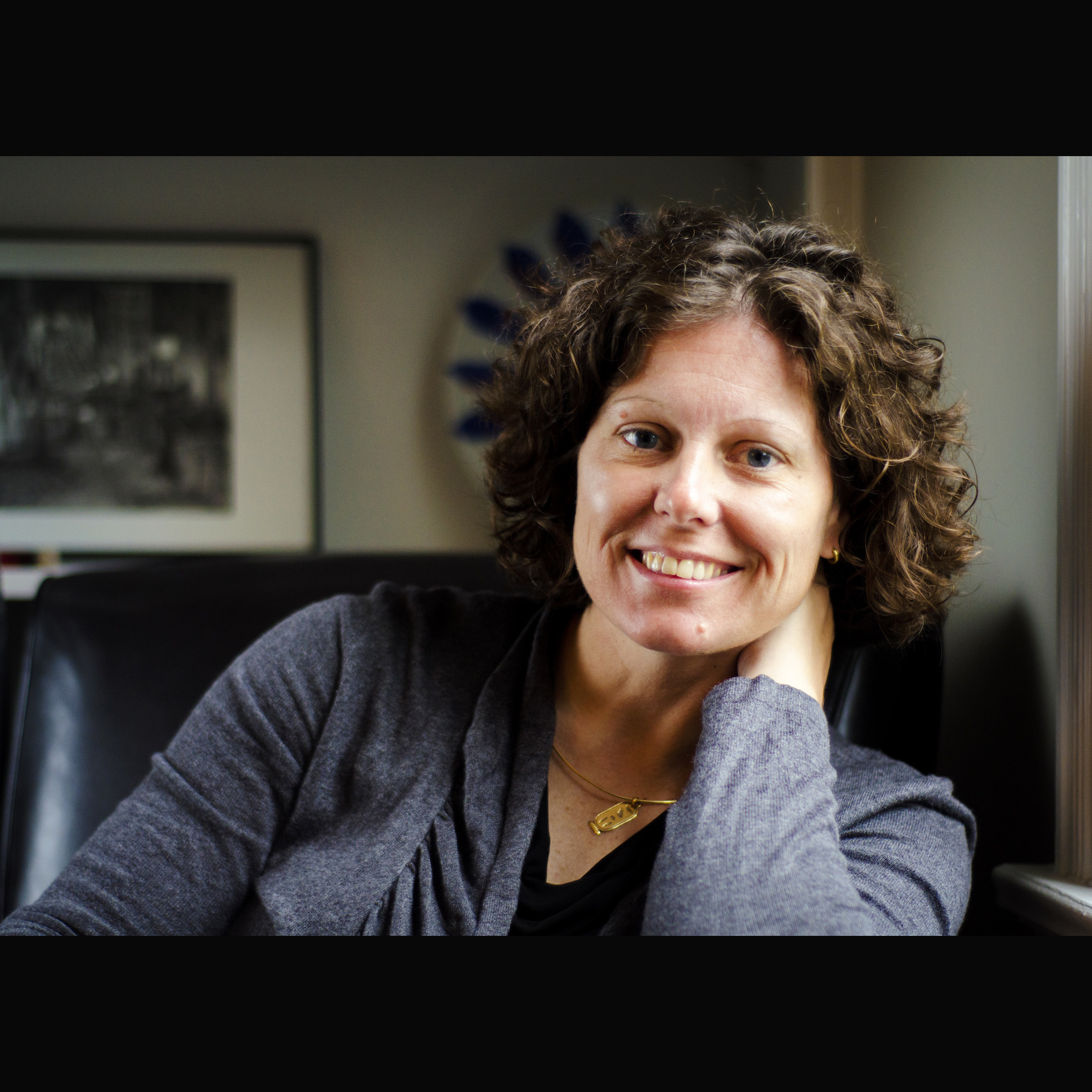 Kate is a psychotherapist in private practice specializing in working with adult survivors of childhood trauma, through the use of affective and experiential therapy. She is a certified administrator/interpreter of the Myers-Briggs Type Indicator (MBTI ®), and has extensive training in the Enneagram system of personality typing. She also and facilitates group therapy for those interested in healing childhood and relationship trauma.
Kate is a certified facilitator of the 3 Keys to Self-Understanding, a ground-breaking approach to deep emotional healing, focused on restoring the mind-body-spirit connection, and has worked with this integrative and experiential healing approach for over fifteen years. Kate is also trained in Body Centered Gestalt Therapy from the Integrative Psychotherapy Training Program of Kansas City. She works with clients both in the United States and internationally as well.

Kate also facilitates self-exploration groups, classes and workshops using right brain techniques such as visual journaling, guided imagery, art, music, movement and creativity to get deeper than word and cognition into feelings. Kate has presented locally and nationally on these topics, and consults with community organizations, businesses, ministry groups and educational staff. She is interested in and currently working on innovative ways to blend technology and deep experiential healing practices, as additional forms of support for clients, to be used as supplements to therapeutic work.
In addition to her private counseling practice, Kate also teaches courses as graduate faculty in the Counseling Department at Webster University, including Group Practice, Human Growth & Development, Theoretical Approaches to Counseling, Counseling LGBTQIA Clients, and Integrating Creativity & Expressive Arts in Counseling.

She is the author of Soul Meditations: Building A Relationship That Lasts (A Guided Meditation Program), that incorporates experiential therapeutic exercises in digital audio format. Kate is also the host of "It's Older Than Words." , a podcast that takes the listener on a journey to a place that is deeper than words and older than time to explore how present day experiences are often connected to past unfinished emotional business from childhood. For more information, you can visit or contact her at: www.kateschroederlpc.com.
Frequently Asked Questions
When does the experience start and finish?
The Decadent Detox Cleanse | Emotional Coaching Program starts now and ends after 30 days for those purchasing a single hour of distance coaching / counseling and 60 days for those purchasing the monthly bulk or subscription package of 4 hours of distance coaching / counseling. Transformation Counseling, LLC is open to discussing different scheduling options as needed.
What is distance counseling like?
Distance counseling, sometimes referred to as "telemental health, phone therapy or internet therapy" is similar to in person counseling, except that the services are provided by telephone or internet. Unlike traditional therapy, distance therapy does not have in person interaction. Different people offer different methods for delivering distance therapy. Distance therapists and coaches can provide services via phone, chat, video, or email. They may guide people through challenges using different types of communication technology. Together we will discuss and chose a method that you feel most comfortable with using.
What if I am unhappy with the experience?
Counseling and coaching can have benefits and risks. Since therapy often involves discussing unpleasant aspects of your life you may experience uncomfortable feelings like sadness, guilt, anger, frustration, loneliness, and helplessness. Counseling and coaching have also been shown to have many benefits for people who go through it. Counseling/coaching often leads to better relationships, solutions to specific problems, and significant reductions in feelings of distress to name a few. But there are no guarantees of what you will experience. It often takes more than one session to begin to feel a difference in your life. As such, all purchases are non-refundable.
How long do I have access to the experience?
After enrolling, you have unlimited access to this program for 30 days for those who purchased a single hour of coaching / counseling and 60 days for those who purchased a monthly bulk or subscription package of coaching / counseling- across any and all devices you own. Transformation Counseling, LLC will also forward any relevant notes or materials discussed or exchanged in the program while enrolled to you via email and course platform and offers the option to record sessions through video conferencing.
Who uses distance therapy?
Distance therapy can be a good option for people who cannot access care due to location, health, or transportation issues. It may also be appealing to people who do not wish to meet in an office. As many important aspects of life are now available online, distance therapy may be therapy's way of keeping up with the digital world. Distance therapy may be a good choice for people who live far from mental health resources. Those who have busy schedules or difficulty leaving home can also benefit from this form of mental health care. As well, those who want to work with a particular practitioner or style of therapy may choose distance therapy in order to have access to these resources. (www.goodtherapy,org)
How do I know if distance therapy is right for me?
Studies show that distance therapy is as effective as in person therapy for many issues. There are situations where distance therapy it is not recommended. For example, people with severe psychological or emotional issues may not do well with this type of treatment. People with schizophrenia, severe depression, bipolar, or suicidal thoughts may get more from traditional therapy. Individuals with these and other issues may need intensive care. Others who may not benefit from distance therapy are those who are uncomfortable with technology. People with little privacy at home and those who wish not to share personal matters over the internet or phone may also prefer other mental health options. (www,goodtherapy.org) If you still have questions about whether you would be a good fit for distance therapy, feel free to contact Transformation Counseling, LLC at
[email protected]
to set up a short phone consultation to discuss your concerns before purchasing.
Will my insurance pay for distance counseling?
Transformation Counseling, LLC does not take direct insurance as payment for counseling services. For those clients in the Counseling Track, I will provide clients, upon request, with a monthly detailed receipt for sessions that you may use to submit to your insurance for out of network reimbursement coverage, dependent upon your individual insurance plan and policy. Some clients are able to use their HSA's (Health Savings Plan) and/or Flex Spending Plans (FSA) to pay for mental health services.